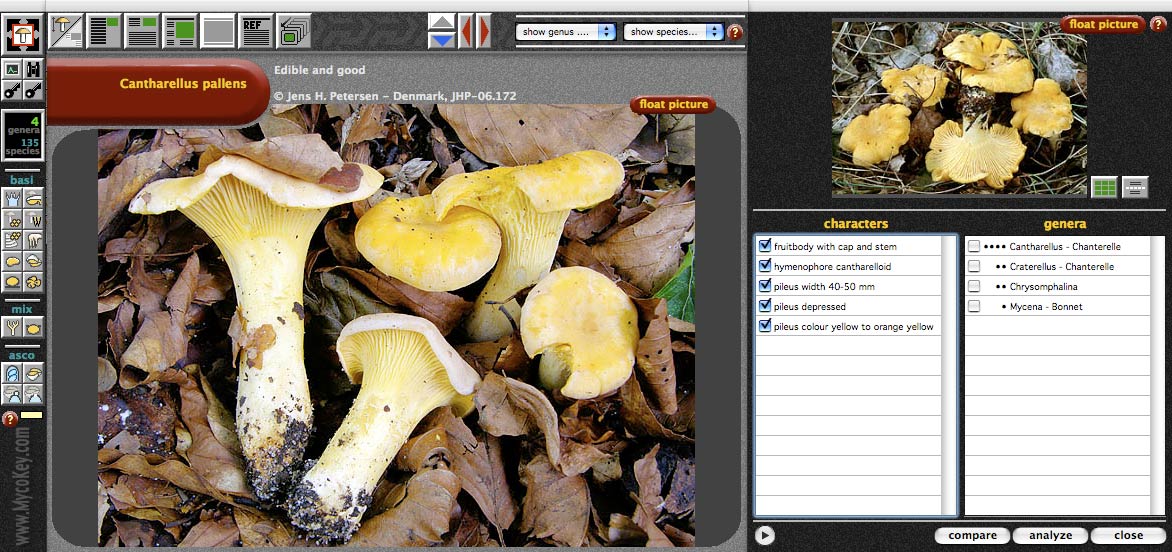 The result layout for a search on Cantharellus pallens including the tools, navigation and analyze palettes.

The navigation palette on the top lets the user choose other presentations of the genus, including a full text description (see below), a list of references or a slide show.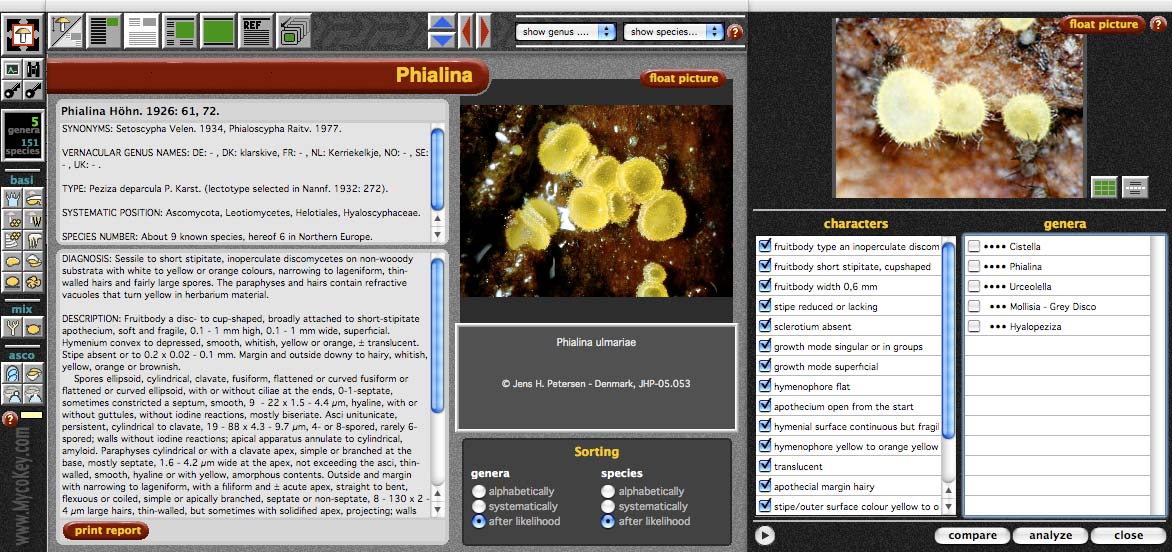 The full genus description layout.
The user can perform analyzes of two to four genera by means of the analyze palette. As a result MycoKey will display the separating characters which can then be chosen for further restriction of the found set of genera.